Posts for tag: dental implants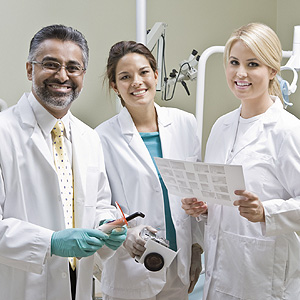 Dental implants are among the most popular tooth replacements with their high success rate, durability and life-like beauty. But obtaining them is a process that requires commitment, planning, and coordination — it takes a team.
Your general dentist is often the first team member you'll encounter: because they're most familiar with your mouth's condition the implant discussion naturally begins here. They can help you determine if you're a good candidate for implants, such as if you have sufficient bone mass at the intended site or if you have dental disease that must be treated first. They'll also continue monitoring your general dental health throughout the process.
Your general dentist may also have the special training for surgically placing implants. If not, he or she may refer you to your next team member: an oral surgeon or periodontist skilled in implantation procedures. This step first requires careful planning, including developing a surgical guide for precise placement of the implant. These specialists may also contribute to other aspects of the implant process such as tooth extraction or bone grafting.
A few weeks after surgery bone will have grown and adhered to the implant to form a solid bond. It's time for you to go back to your dentist who will work in conjunction with another member of your team, a dental lab technician. Together, your dentist and laboratory technician will guide the development, manufacture and placement of the implant's life-like porcelain crown. The technician will take their specifications from the surgeon and your general dentist and, with his or her skill and artistry, form a crown that will blend well in color and shape with the rest of your teeth.
We also can't forget another important team member: you. Without your input, especially in the early planning stages, your expectations for a more attractive smile might not be met. The rest of your implant team depends on you communicating your desires and wishes to balance with the technical requirements they must achieve.
The process for dental implants can take months. But with the coordinated efforts of your implant team you'll be able to enjoy results — renewed function and a more attractive smile — that could last for decades.
If you would like more information on dental implants, please contact us or schedule an appointment for a consultation. You can also learn more about this topic by reading the Dear Doctor magazine article "Dental Implants."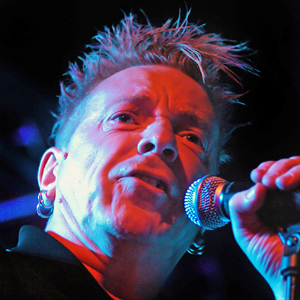 Everyone has to face the music at some time — even John Lydon, former lead singer of The Sex Pistols, arguably England's best known punk rock band. The 59-year old musician was once better known by his stage name, Johnny Rotten — a brash reference to the visibly degraded state of his teeth. But in the decades since his band broke up, Lydon's lifelong deficiency in dental hygiene had begun to cause him serious problems.
In recent years, Lydon has had several dental surgeries — including one to resolve two serious abscesses in his mouth, which left him with stitches in his gums and a temporary speech impediment. Photos show that he also had missing teeth, which, sources say, he opted to replace with dental implants.
For Lydon (and many others in the same situation) that's likely to be an excellent choice. Dental implants are the gold standard for tooth replacement today, for some very good reasons. The most natural-looking of all tooth replacements, implants also have a higher success rate than any other method: over 95 percent. They can be used to replace one tooth, several teeth, or an entire arch (top or bottom row) of teeth. And with only routine care, they can last for the rest of your life.
Like natural teeth, dental implants get support from the bone in your jaw. The implant itself — a screw-like titanium post — is inserted into the jaw in a minor surgical operation. The lifelike, visible part of the tooth — the crown — is attached to the implant by a sturdy connector called an abutment. In time, the titanium metal of the implant actually becomes fused with the living bone tissue. This not only provides a solid anchorage for the prosthetic, but it also prevents bone loss at the site of the missing tooth — which is something neither bridgework nor dentures can do.
It's true that implants may have a higher initial cost than other tooth replacement methods; in the long run, however, they may prove more economical. Over time, the cost of repeated dental treatments and periodic replacement of shorter-lived tooth restorations (not to mention lost time and discomfort) can easily exceed the expense of implants.
That's a lesson John Lydon has learned. "A lot of ill health came from neglecting my teeth," he told a newspaper reporter. "I felt sick all the time, and I decided to do something about it… I've had all kinds of abscesses, jaw surgery. It costs money and is very painful. So Johnny says: 'Get your brush!'"
We couldn't agree more. But if brushing isn't enough, it may be time to consider dental implants. If you would like more information about dental implants, please call our office to schedule a consultation. You can read more in the Dear Doctor magazine articles "Dental Implants" and "Save a Tooth or Get an Implant?"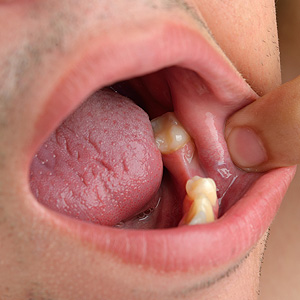 People often put a premium on appearance when deciding whether or not to replace a missing tooth. There's more motivation to replace one in the "smile zone," where the teeth are more visible, than one that's not.
But even if your missing tooth is in the back out of sight, there are still good reasons to replace it. That's because even one lost tooth can have a cascading ill effect on other teeth, the underlying bone or eventually your entire facial structure.
The chief problems caused by a missing tooth occur first with the bone. The act of chewing generates pressure around the teeth. The teeth transmit this pressure through the roots to the bone, which stimulates the bone to grow and remain strong in support of the teeth. When you lose a tooth, the bone no longer receives this growth stimulation.
In time, the replacement rate for older bone cells will slow down and cause the bone volume to decrease. It's possible to detect a change just months after losing a tooth: you can lose an estimated 25% of bone width in the first year.
As the bone diminishes, the jaw loses height and then more width. The gum tissues will also gradually decrease. As a result you may not be able to chew or even speak as well as you once could. Depending on the number of teeth you've lost, the foundational portion of the jawbone — the basal bone — may also decline. The distance between nose and chin may decrease and the cheeks sink in. Without bone support in the rear, the bite can collapse and push the teeth forward out of their normal position.
The best way to avoid this debilitating spiral is to replace a tooth as soon as practical. There are many options, but perhaps the best choice is a dental implant: not only will it provide a life-like appearance, but its affinity with bone will stop bone loss and even encourage new growth.
So, don't neglect replacing that "invisible" tooth if it's lost. Your mouth and ultimately your appearance will be better for it.
If you would like more information on tooth loss and restoration options, please contact us or schedule an appointment for a consultation. You can also learn more about this topic by reading the Dear Doctor magazine article "The Hidden Consequences of Losing Teeth."